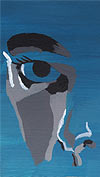 In my long-held position as Chief Features Writer for WED Magazine - Cornwall and Devon's go-to wedding glossie - I regularly write about everything from fashion and beauty to relationships, lifestyle, honeymoons and wellness.

I also write for other clients and publications, including blog work and content for several holiday companies and a renowned school of painting. Other writing credits include guest blogging for Times Online (Alex Wade's Surf Nation), feature writing for national publications such as SWIM Magazine, Outdoor Swimmer Magazine, Literary Traveler Magazine, Europe Up Close and Australia and New Zealand Magazine, along with editorial for local travel guides, and working with marketing agencies to promote a variety of events and attractions.

I have been involved in a number of book projects, including research for a biography, editing scholarly publishing, and—most recently—co-editing and contributing to the Jubilee Pool Stories book, Jubilee Pool Stories: Reflections on Penzance's Seawater Lido. (Watch & listen to me discuss the pool and swimming as part of the project on FILM and via PODCAST).

"
Hannah is an exceptional writer who contributed two popular articles to the magazine, Literary Traveler. As former Editorial Director of Literary Traveler, I chose Hannah's articles based on their creativity, style and subject matter. Hannah is extremely professional with her mindfulness of deadlines, email exchanges, and most importantly, tailoring each article to the magazine and its editorial needs. I highly recommend Hannah and her writing.
"
- Jennifer Ciotta, Literary Traveler Magazine