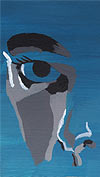 About Hannah May




'You can make anything by writing'


C.S. Lewis




From story writing for as long as I can remember to embarking upon my degree in English Studies (language and literature) at the University of Exeter where I obtained first class honours with commendation, the act of creative production is one that I have constantly pursued.

The diverse nature of my degree allowed me to study many disciplines, from film to creative writing, literary theory and cultural studies; equipping me with the skills and foundations required to engage with practically any writing project.

After university I begun working for a regional magazine publishing company where I wrote film previews, features, profiles and reviews while diversifying my experience with an assortment of web content, copywriting and other editorial work. Though my main focus is feature writing, I continue to write across a mix of platforms and welcome all queries and new editorial opportunities, especially with a creative or literary angle.