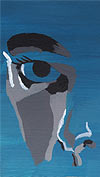 All About Hannah May, Copywriter










PROFILE:

Hannah May, Copywriter




From story writing at school to formally studying English Studies (language and literature) through to degree level where I obtained first class honours with commendation, the act of creative production is one that I have been fully engaged in since.




The diverse nature of my degree allowed me to study a variety of disciplines, from film and media to creative writing, literary theory and cultural studies; equipping me with the skills and knowledge necessary to embark upon practically any writing project.

Being a freelance writer ensures that I can apply flexibility to a highly personalised service, tailoring my skills and experience to suit every client and project while fostering relations and promoting local businesses across a range of media and within a variety of industries.




With an ability to write across a spectrum of forms, genres and subjects - from print to online – I cater for every copywriting occasion, creating charismatic copy on demand and to deadline.

Please get in touch for a quote or for any further information.