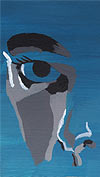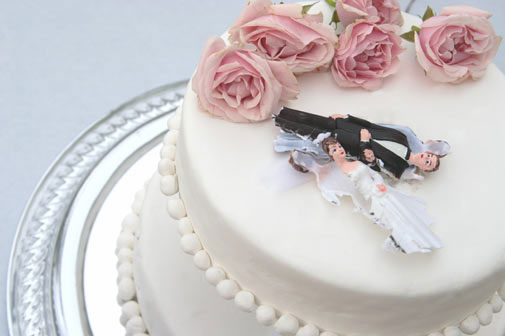 Under Pressure
You've probably heard the story before. A couple meet, get engaged and…call the wedding off. Though the Runaway Bride may be classed as glossy fiction, a recent survey has revealed that 10 to 15% of weddings are cancelled annually. A hard fact it may be, but it's revealing of how potentially tempestuous the period before a wedding can be.
More than a standard dose of the jitters, cold feet can be an overwhelming phenomenon, culminating to the point of a couple's demise. So common is premarital divorce that websites such as www.theregoesthebride.com have sprung up, dedicated to share its contributors' woeful tales of bridal break-ups.
But don't fret just yet. Any number of reasons can contribute to a cancellation scenario such as health, finances and circumstantial issues, which don't always result in the relationship's end. However, the threat is very real. Scrutinising your relationship needn't be either a cause for undue concern or an inevitable break-up. Just as you may regularly consider career breaks, diet changes and wardrobe clear-outs, a relationship refurb can pacify whatever concerns may arise during the engagement period.
It's all a matter of perspective. Not only is the marital run-up a time of planning and organising that will probably amount to more disputes, questioning and soul-searching than usual, it is also a time of reflection, analysis and discovery. Take the time to get to know yourself and each other better, to tease out and pre-empt problems and to strengthen your links and love. As testing as the time may be, bailing really needn't be the solution.
Relationship counsellor Denise Knowles offers some expert advice on how to maintain your successful coupledom. "This is your wedding", she affirms, which is a blindingly obvious fact that many couples fail to realise. By enlisting the aid of others in the preparatory period – not to mention the ubiquitous interferences that occur – the event's management and your powers can rapidly be usurped. Decisions rely on pleasing others, rather than yourselves, often leading to embitterment and arguments. "You need to be in control – be in the driving seat. The two of you need to be able to talk about and design your own wedding." Welcome the support and encouragement of your family and friends but don't be afraid to assert, delegate and, if necessary, outright dictate, albeit as diplomatically as possible.
Once you've established – together – what you want, then allow suggestions and assistance from others, as they will ease your workload and worry levels.
Next, Denise suggests that you "work within your resources. Fantasy is one thing, but reality is something else. You need to consider your budget, time and facilities. If you work outside of them, you can build resentment." She suggests that you "modify fantastical ideas and source in a realistic manner" so that you prevent stretching yourselves financially, materially and emotionally – or to the brink of break-up.
It is unlikely that you won't encounter familial rifts of some kind. Although other peoples' behaviour is beyond your control, damage limitation and your reaction to trouble is. Don't allow problems to gain momentum by not tackling them directly. Deal with the source and assert yourselves as the agents of your own self-determined destiny, which is at the core of the institution of marriage and a merit in everyday life.
Maintaining neutrality may be irksome, but "remember – you are marrying one another, not each others' families." Of course you want to be wholly accepted by your loved one's relatives, but people pleasing is not the best method. Honesty – on the other hand – is. By openly discussing your thoughts and feelings predominantly with each other – and sharing with whoever else you believe needs to hear them – keeps the channels of communication open, portraying a confidence that will, at the very least, garner respect and, hopefully, mutual support. Reasoning and explaining, promptly followed by firm decision-making whilst considering others' requests, amounts to one of the central aspects for not only the wedding day but also marital success: negotiation.
Absolutism never reigns supreme in the realms of any relationship, as Denise explains: "Start with ideas and work into the middle from there. It's about you both having an input and working towards achievable goals. Be aware that emotions are running high and you want things to be just right, but you're more sensitive than usual. If the temperature does run high, then talk to a counsellor."
A number of issues and notions may be brought to the fore prior to marriage. Extended families, finances, children and parenting, health and lifestyle, family histories, religion and domestic arrangements are but a few. Clashes can occur when you make newfound discoveries, ushering in fresh waves of insecurity. The very differences that first attracted you to one another may now become a seemingly unworkable bane. You may feel a terrifying loss of your independence by the binding nature of your forthcoming marriage, or dread the pressure of co-dependency. Whatever your concerns, it is important to keep in mind that you are still individuals, and knowing and expressing yourself above all else – and to one another – is at the hub of marital triumph.
Discerning the difference between hypersensitivity/sleep deprivation and actual pre-marital meltdowns may be tricky. But if you're in any doubt about the state of your relations or simply wish to engage a third party to ease or add to your interactions, then a counsellor can be a great asset. Many people perceive relationship counselling as a doomsday signifier of an inherent weakness, whereas, in fact, the opposite is often true. It displays a willingness to communicate, an openness of bond and an ability to identify potential issues that you wish to deconstruct and eradicate – all of which highlight the hallmarks of a successful marriage.
In talking, your commitment is in full force, and whether you utilise it to address problems or prevent future struggles from occurring (or, in the worst case, realise your relationship is actually beyond repair), the result can only be beneficial in the long term.
Whatever the minutiae of the day, always keep in mind that "the wedding is not your marriage, but the gate to married life." There is a reason for the food, flowers and party: it is a celebratory start of a lifelong union. And once the vows have been made, that is really all that matters.
www.wedmagazine.co.uk