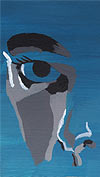 It's not a seismic shift, but wedding dress trends are making definite waves within the fashion industry. Weddings are having a fashion moment and mainstream style is awash with gorgeous gowns as all aspire to resemble a bona-fide bride-to-be beauty.
Spring collections for 2011 have been debuting at fashion capitals across the globe, with catwalks showcasing the most coveted looks that will dominate bridal boutiques – and fashion houses – for the next year.
In particular, the recent trends mark a move from princess to fairy as New Romance evolves into a more subtle version of its dramatic predecessor.
This fresh look of fairytale fashion sees softer lines, patterning and detailing as designers seek an ultra feminine form that harks back to old school glamour with a contemporary twist.
Attention to detail is both perfectionist and whimsical. The floral factor is in force, with floral appliqués, organza and tulle overlays canvassing a light, floaty and frothy feel. Corsages are a sassy statement-making and eye-catching device.
However, it's the minutiae that require consideration.
The forthcoming season will see hand stitched flowers and clear crystals embellishing gowns. Tiny 3D flowers will be attached for volume and ornamentation, with oversized clusters gathering at focal points such as the shoulder or waist. Paillettes – large sequins that dangle and move – will provide further dimension as the element of movement is emphasised.
The overall look that will emanate from sheer fabrics and detailing is one of translucency for a fresh-faced looking bride; fusing youthfulness, elegance and classic femininity within a fashion-forward ensemble.
Ambitious yet achievable – this is high fashion worn in a relaxed, individualised style for a unique yet modern look.
With haute couture focused on sensuousness, figure-sculpting ball gowns are being worn alongside sheaths and other slim, body hugging styles.
The trumpet is a top silhouette, and asymmetry is still present, but is finding form with draping and gathering at the shoulder as well as one-shoulder strapping. An emphasis on the natural waist via sashes, belts and bows is also key to flattering the female body.
On the colour front, white is making a resurgence. Embodying clean elegance, it is being offset by black or brighter tones via accessories, jewellery and patterning for a distinctive edge. From the blank canvas of white, embellishment flows and nouveau romance is made material in a number of new ways.
For those wanting to experiment and step out in other colours, light peach and champagne are stirring designers' palettes. In addition, pale dove grey and – slighter bolder but still soft – blue-grey are featuring in upcoming collections.
Accessories are not to be forgotten. Pearls and Swarovski crystals are firm favourites for jewellery as well as dress beading; otherwise net, lace, feathers and organza are all high on the wish lists.
With brides boasting less shimmer and shine and more sophisticated chic, the forthcoming dress collections are reinventing romance in supreme style, ensuring modern glamour with a personalised edge.
www.wedmagazine.co.uk