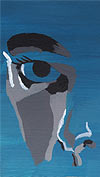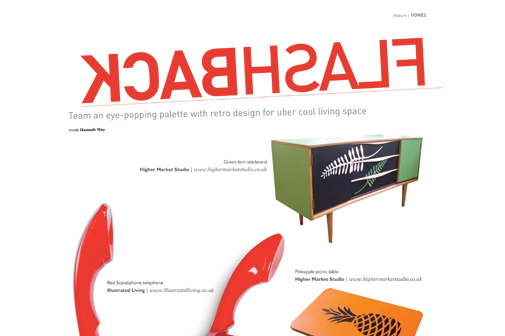 Retro Styling
Modernise your domestic sphere by borrowing from one of the hottest interiors movements of the moment: colour.
Whether you envision a riot of shades or a few features to punch through the white walls, there is a number of ways to achieve the look, from soft furnishings to lighting and accessories.
One of the key themes is retro – and it's fully open to interpretation. You might opt for psychedelic prints, kitsch patterns, floral designs or block colour.
The 1950s is a leading trend, and abstract and geometric designs in wall graphics and coverings are at the visual core. Consider multi-coloured stripes and patterns on cushions, bedding, curtains or rugs, and cool kitchenware in bright tones.
Another key element is contrast. Place vibrant, glossy furniture in stripped-bare spaces. Metal furniture incorporates an industrial edge, which can be painted in any of the moment's pop tones such as acidic oranges, blazing reds, zesty yellows and vivid purples. Accessorise with simple statement pieces such as telephones in contemporary-classic designs. Technical detailing interlaced with vintage or textured items are symptomatic of the new wave of 'trash luxe' currently sweeping interiors.
With oriental and nature-inspired imagery still riding high, furniture with floral and leafy patterning is a subtler fusion of forms and influences. Paler colours and earthy tones contrast with throw-back brights, pointing to the organic trend of fusion that can instantly update and personalise any space, making your home utterly yours and 'now' with chic stylistic ease.