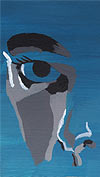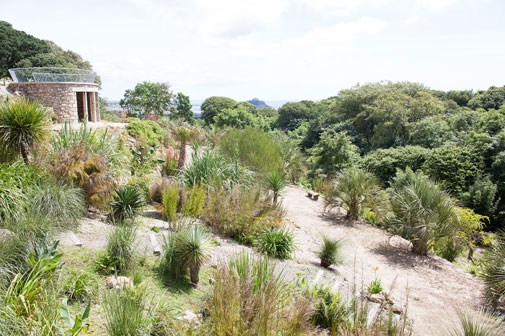 Tremenheere Sculpture Gardens
I had a (fully-clothed) thought: naturists would love this place...
Allow me to elaborate. The Tremenheere Sculpture Gardens are an otherworldly, primal experience. A hidden piece of paradise near Penzance, they are a sort of beautiful botanical Narnia that are easy to find if you know where to look - otherwise remain concealed beneath their own enticing canopy of exotica.
Located in a sheltered stretch of valley in an elevated position overlooking Mounts Bay, the gardens offer sweeping panoramas of the seascapes below and provide the perfect place for snatching one of the wild west's most iconic sights.
Combining Cornish woodland with an array of flowers and plant life, from palm trees to bamboo and cacti it's a heady and harmonised mix of both local and global greenery supported by Tremenheere's own Eden-esque microclimate.
But that's not all. This awe-inspiring Arcadian project also houses some extraordinary artwork in the form of sculptures scattered amongst the landscape. Incredible installations by James Turrell, David Nash and Kishio Suga betray a sublime enchantment that lies at the core ethos of the gardens.
James Turrell's Tewlwolow Kernow is an elliptical domed chamber that frames the sky overhead and snares the light like its an extension of your own eye, acting as a type of upside down glass boat to visually explore the sky with. Similarly, his Aqua Obscura slowly reveals images amongst the underground darkness as a tiny aperture of light is reflected with a mirror onto the wall.
Optical illusion over, and visitors can refuel at The Lime Tree Cafe, where locally sourced and fine-tasting food stylishly sates every appetite. Expect everything form homemade meals, snacks and drinks that can also be packed into a picnic to take into the gardens for a fabulous al fresco treat.
Their special 'pop-up' dinner evenings are part of a host of entertainment staged throughout the year (pre-book for their Persian Night on 8th March). Other upcoming events include Film Nights (1st March), Farmer's Markets (10th March 11am-4pm).
Don't miss the first of the Live @ The Lime Tree Sessions on 30th March, where live music, bar food and drinks will be in full flow until midnight. Meanwhile, keep a space in your diary for their Japanese Food Evening (12th April), Cornwall Wildlife Trust Charity Day (14th April), weekend sculpture launch in May and Miracle Theatre production in August.
Join their mail list or follow them on Twitter or Facebook for all the latest news and events, or visit:
www.tremenheere.co.uk
www.goodcornwallguide.co.uk