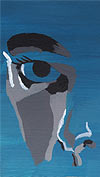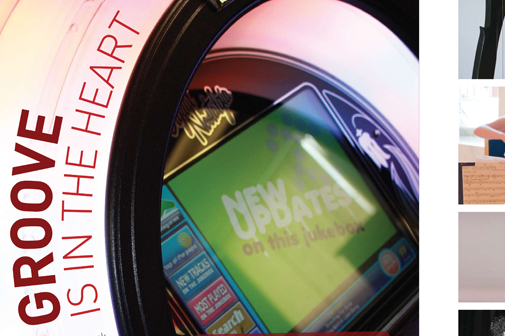 Groove Is In The Heart
A love poet once wrote that, 'Music is the best means we have of digesting time.'
Auden wisely realised that memory is largely recalled by music. Consequently, the melody to a moment or event can spark such a barrage of emotions and actions that coordinating it correctly can make the vital difference between an impassioned and lively affair and drab and nondescript disappointment.
Compile a personal medley of tasteful tunes to be played throughout the day and your wedding will be remembered by all with sentimental awe. Be mindful, however, of obsessive displays of wedding fever – think 'Murial's Wedding' where wed-crazed Murial floods the aisle with Abba's "I Do I Do I Do I Do I Do." Scary.
Don't just leave it for the DJ. At the least, you should be hand picking a playlist of your favourite songs for the decks, or asking guests in advance to make track suggestions, which will make for a definite crowd pleasing and charismatic result to remember.
There's an array of alternatives to the corny Pop standard. Why not combine your theme or dress code with a specially selected sound for added harmony and personalisation? Many couples speak of 'their' song (from a pivotal moment/meeting/time in their relationship), and by incorporating some melodic meaning into your wedding, it will be all the more poignant and pivotal for years to come.
So, if music be the food of love, play on…
For an enriched wedding atmosphere, experienced harpist Pam Adams can create a soft background to the guests' arrival, signing of the register or bride and groom's exit. Her Salvi Electroacoustic Egan provides an unrivalled acoustic ambience and natural sound. With an extensive repertoire from Celtic to Contemporary, Classic to Christian - she can also arrange music of your choice to ensure an individual and melodic event.
String specialists Classical Strings can arrange your favourite song to be played by a string quartet, a trio or solo violin. With an ability to perform practically any song, they have arranged a mix of music by Adele, Abba, and even film tracks from Star Wars and Jurassic Park. Merging modern music with a classic framework, they continue to impress audiences with a range of genres from Lionel Richie to Tchaikovsky.
You can also enlist the vocal skills of soprano, Maria Heseltine, whose widespread and notable operatic roles have fine-tuned her captivating talent.
Get nostalgic and hire out a classic centrepiece courtesy of Kernow Groove. Redefining jukebox technology into the twenty first century, their Wurlitzer style sound system contains an enormous library of music. Fusing the past and present within one dazzling Digital Nostalgia box, it boasts every UK Top 40 track since 1952 to the current charts, which amounts to in excess of 32,000 songs.
Featuring cutting-edge sound quality and tantalising touch screen, the jukebox also boasts all the good looks required of a cool retro wedding vibe, with beautiful built in solid wood and stunning atmospheric internal lighting and bubbles. For uninterrupted dance floor entertainment, browse a range of categories from year, artist, genre or track - or programme a seamlessly blended and personal playlist for an ultimate party.
Tom Quirke and Ross Matthews
For über cool Rat Pack vibes, Jazz duo Tom Quirke and Ross Matthews deliver in supreme style. With their funky beats and smooth tones, energised sets will ensure all guests are musically motivated for fancy footwork the night through.
The pair's distinctive live sound appeals to all ages as they effortlessly drift through Big Band classics spanning six decades with assured and quality zeal.
Velvety vocals carry a repertoire of sounds as Johanna Graham coolly works the crowds with her unique and dazzling voice. Richly resonating the classic likes of Ella Fitzgerald, Julie London and Stacey Kent without imitating, her range of original performances from Rodgers & Hart through to Astrud Gilberto's Bossa Nova or sixties pop classics penned by Bacharach & David will captivate all in her wake. Available as a duo for a more intimate sound, or in a trio, quartet or quintet featuring some of the best UK Jazz musicians for a bigger band sound, she sensitively tailors her sets according to every client's taste and personal preference.
The Grace Notes
Sassy songstress Ley Adewole and accomplished pianist Richard Penrose make a formidable musical force. Award-winning singer Ley has worked alongside the heady likes of Stevie Wonder, George Michael and Diana Ross whilst Rich has performed in concerts with James Morrison and Tommy Smith, internationally supporting artists such as Courtney Pine and Alan Barnes.
Whether performing as a duo for a stripped-back, soul-stirring sound for the ceremony and drinks reception or fronting The Grace Notes – a quartet incorporating bass and drums – for the party, their stellar smooth sound presents a wide repertoire of moving Motown, funky disco and slick jazz.
Internationally flavoured, Brava Tango delivers an original upbeat Gypsy style within an unparalleled and gripping performance.
Presenting an exotic mix of World Folk Music, Eastern European Gypsy Tunes and mesmerising melodies, their eclectic and stylised sound emanates from four well-travelled and well-seasoned musicians with considerable musical and theatrical experience. With French waltzes, Tango, Finnish Polskas, and songs from Sicily, Turkey and Africa in the mix, their passion and vibrancy will infuse oomph and spirit into any wedding.
www.wedmagazine.co.uk