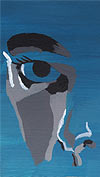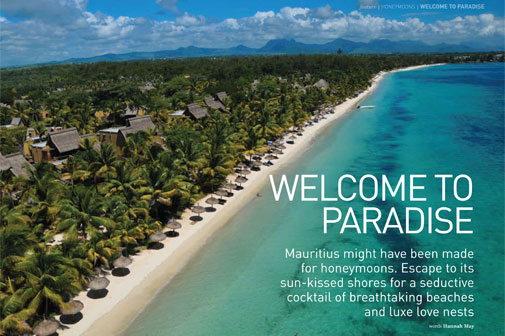 Welcome To Paradise
Expressing beauty is rarely easy. Shakespeare himself sometimes struggled to lend literary form to his love…and so with Mauritius – whose beauty so beguiled me, I shall try to convey because really, it's the least I can do.
Being presented with a daily dose of chalky white sands and crystalline waters flanked by mountains standing guard nearby, it doesn't take a genius to see why Mauritius is a top honeymoon destination.
Lying east off Madagascar in the balmy Indian Ocean, the island is practically poised on the Tropic of Capricorn, affording it the kind of tropical climate that makes it an all-year round hot proposition.
Boasting its signature array of exquisite beaches, it also offers visitors a range of landscapes and geographical sites from mountains to national parks and cities to rainforests. In addition, it hosts an impressive series of both historical and cultural landmarks and buildings – so if the life of loafing ever becomes too much, there's alternative sources of inspiration and entertainment to be found.
For some truly sweet self-indulgence, stay at the sublime Trou Aux Biches. Having undertaken a £60 million investment, its five-star fabulousness is evident in every element, from fine food to lavish accommodation and plush surrounds spilling onto its own private – and devastatingly picturesque – lagoon.
Situated on Mauritius' exclusive northeastern coast, Trou Aux Biches is an eco-friendly resort that harmonises with its natural surroundings while offering every modern convenience and a generous lap of luxury. Choose a pool villa or beach front suite and enjoy your own private swimming pool and terrace that make wonderful additions to an already spellbinding space.
Five restaurants host an eclectic mix of mouthwatering menus, offering guests a gorgeous gastronomy for an extraordinary evening's romantic dining under a canopy of stars.
Complete your stay with an al fresco Clarins massage at their sumptuous spa; for active souls, there's a sports centre, tennis courts and choice of water and land activities.
With more couples combining multiple venues for their honeymoon, split your downtime between Trou Aux Biches and Beachcomber's nearby flagship hotel, The Royal Palm, for an extra extravagant experience and twice the treat.
Renowned for its discreet and sterling service, The Royal Palm fringes stunning sands and offers spectacular accommodation. Dreamily decadent in every detail, its elegant charm ensures an opulent oasis and wealth of spoils, including divine cuisine from an internationally acclaimed chef.
Take your pick of activities such as catamaran cruises, snorkelling, fishing and diving, as well as daytrips to incredible offshore islets like Gabriel Island, Coin de Mire, Ile Plate and Round Island, which take escapism to a whole other soul-stirring level.
Travel Company Mautourco offers a variety of excursions to explore the diversity of Mauritius, such as the Nature and Leisure Park at Casela, which is a much-recommended diversion from the sun loungers and cocktails.
Here, embrace the outdoors via buggy, segway or quad bike for a safari-style drive around the African reserve and mingle with ostriches, zebras and African antelopes in their natural environment. Continue with zip lining or canyoning through the mountains for an awe-inspiring and exhilarating day out.
Mauritius is an enticing entity. Housing a magnetic mix of histories, religions and cultures, the people – amongst the most genuinely hospitable you may ever encounter – live and work together with such unity and peace that they not only help to mould an uber relaxed atmosphere, but set the perfect example for balanced and blissful being that visitors can't help but take home with them.
Mark Twain once documented the following remark from an islander that depicts the enigmatic allure of the island: 'You gather the idea that Mauritius was made first and then heaven, and that heaven was copied after Mauritius'. A cool blue that certainly stole my heart – there may not be a better way to describe it.
www.wedmagazine.co.uk