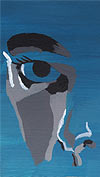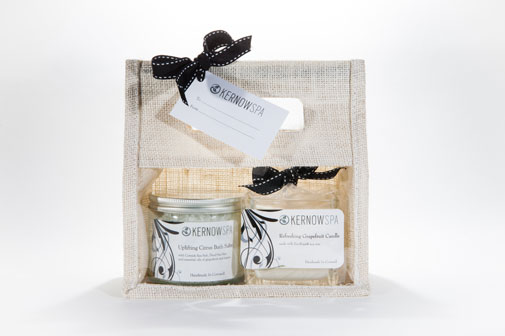 Cornish Beauty
As the post-hibernation period approaches and spring steps ever closer, itís time to celebrate something thatís been wrapped up all winter: your skin.
Though we may have lofty hopes for summer, itís always good to be primed for every skin-exposing occasion Ė and that means boosting your beauty regime with the countyís top pick of skincare products designed to refresh, relax and renew our Cornish complexions.
Always keen to indulge my senses, I recently undertook the laborious task of a little self-pampering that certainly helped me to banish some rather scaly-looking skin and emerge a better, more buffed and beautified version of myself.
And what better way to begin than with some spa treatments? Specialising in natural skincare, toiletries and spa products,
Kernowspa
is the creation of qualified Chemist Helen Belt, who uses natural oils, butters, waxes and essential oils to formulate fabulous-looking and sublimely scented skincare (all in eye-catching, recyclable packaging, no less).
The Wonder Oil is a definite beauty staple, being crammed with the skin-boosting goodness of sweet almond oil, jojoba oil and essential oils of lemon and bergamot, which hydrates, softens and spellbinds both skin and senses.
Similarly, the Nail and Cuticle Oil instantly transformed the dry and brittle tips of my digits, which felt nourished and looked more luminous than ever.
Also offering a bevy of bath products, I could not think of a better way to unwind after a winterís workday than by sinking into a tub of Citrus Bath Salts accompanied by the tropical wafts of a Creamy Coconut Candle. Utter bliss.
Gaining national repute for their range of nutrient-filled, enriching products,
Organic Trevarno
take their inspiration from the Cornish countryside and source their sustainable ingredients from plants, flowers, fruits and herbs. The result? A wealth of therapeutic and cosmetic benefits that leave skin supple, smooth and with a gorgeous subtle glow.
With no whiff of chemicals or artificial ingredients, Organic Trevarnoís certified organic products offer high-quality skincare solutions to every skin type. Their Day Cream, for example, is divine. Light and easily absorbed yet with a palpable richness that leaves skin soft all day, the host of heavenly ingredients include Vitamin E, lavender flower water, sunflower oil infused with St Johnís Wort, jojoba oil and essential oils of lavender, geranium and palmerosa. Genius in a bottle.
Meanwhile, the Organic Trevarno Eye Cream definitely decreases dark circles and reduces puffiness Ė making it something of a miracle cure. Olive oil, eyebright herb, evening primrose oil, cocoa butter and patchouli and neroli essential oils all ensure skin-loving properties that make high-end chemically enhanced brands pale in artificial comparison.
Continuing with my skincare quest, and award-winning beauty experts
Beyond Organic Skincare
boasts the very best in purity, with every offering being 100% natural and organic. Using a staggering 190 natural biologically active compounds means that every product is packed with the heady likes of organic sea buckthorn, anti-oxidants and organic omegas 3,6,7 and 9 that are guaranteed to leave your skin in fabulous, first rate condition.
It appears that cleanliness really is next to godliness, as proven by just one use of their Detoxifying Cleanser. It smells incredible, fusing a fresh citric fragrance of geranium (or lemon) with burdock and yarrow, with the resulting zestiness both cleansing and rejuvenating to extraordinary effect, leaving skin radiant and ready for the day (or night) ahead.
Like liquid silk, the Rejuvenating Serum boasts sea buckthorn, mallow and Retinol A-containing-rosehip for a perfectly polished visage that emits a gorgeous golden glow long after application, which Ė while we eagerly await summer Ė delivers a much-appreciated dose of Cornish sunshine to your skin.
(Written for The Good Cornwall Guide)