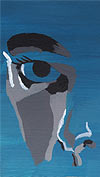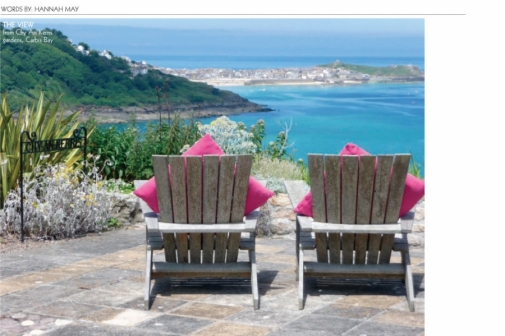 Carbis Bay Holidays
If you want to stand back and enjoy the view from Carbis Bay or be in the heart of the town, Carbis Bay holidays have something for everyone.
Cornwall is about the 'The Search'. Whether it's a surfer looking for that perfect wave, an artist tracing the most revealing light or a family tirelessly tracking down the best accommodation available – the county is awash with a wealth of potential and opportunity. So if you're looking for luxury self catering property, then you've stumbled across something spectacular.
Members of the Cornwall Tourist Board and South West Tourism - Carbis Bay Holidays is far from just a luxury self catering agency. all-inclusive holiday package to ensure total experience. With hallmarks of comfort and class, opulence and style – they continually strive to push beyond the borders of satisfaction into the less chartered realms of uncompromised excellence.
With properties in St Ives, Carbis Bay and Lelant, they boast the highest proportion of 80% achieving this highest rating. A minimum standard of four star means that the benchmark of value never drops below exceptional, so every guest can be confident in their choice of let.
Their current range of accommodation is testament to their growth and commitment within the marketplace. Now offering a vast assortment of luxury apartments, traditional classic cottages, contemporary houses and holiday villas, they are one of the largest and most highly coveted letting agencies in the St Ives area of Penwith. Whether you're looking for a romantic retreat, solo solitude or family fun, whatever your need and agenda, it will be delivered with utmost professionalism and charm.
Driving an efficient and effective marketing system alongside personal attention and care is at the core of Carbis Bay Holidays objectives. Their modern and technologically savvy approach has resulted in a consumer-friendly and refined online booking system. Visitors can view comprehensive descriptions and high resolution images of each property, checking pricing and availability and can securely book and pay online, even on a same day basis for late availability. Automated for convenience – they are also only a phone call away for further advice.
The ethos of exceeding guests' expectations with a perfectionist attention to detail has established Carbis Bay Holidays as an ultimate letting force. Offering guests a premier experience through luxury extras such as whirlpool baths, satellite television, wifi broadband and games consoles guarantees them a convenient and spoiled stay.