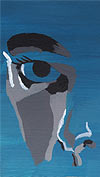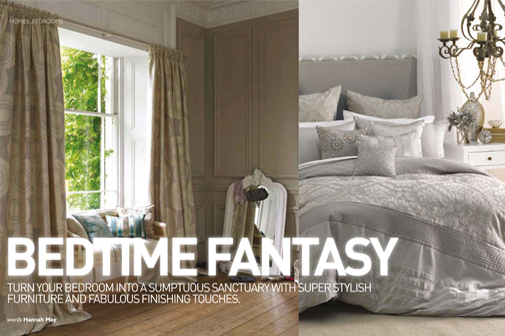 Bedtime Fantasy
Revel in your bed head and spend some serious downtime in your boudoir. If re-consummating your recent hitch is high on the list of to dos, then surround yourselves with plush, snug interiors and beds that won't break your back, however heavy the activity…
For an animalistic vibe, Marks and Spencer has it covered. Leave the lace for your granny and opt for a modern statement with panache. The bedding is cleverly au courant and bang on trend, bringing a sense of the wild neatly into your sphere of slumber.
Fancy a bed that smacks of cool, comfy living? Iroka's selection of modish furniture is one fine way of guaranteeing bedded bliss. The latest bed from the Bo Concept Collection is available in a wide range of fabrics for some super stylish down time.
The House of Fraser range of lovely linens and bed sets are a sure fire way to suit any mood from the steamy to the sublime. The Sandshell collection smacks of beachside chic whilst incorporating a little luxe into your beloved scene of shut-eye.
Monsoon's dazzling range of interiors has something for any marital mix. The Celeste Blue bed set is a serenely sweet choice – a cool colour and simple design set to chill out your personal space and mind.
Layer the look with curtains that match or subtly contrast your linens. These luxuriant Yasuko cream curtains are an elegant choice.
Where it comes to furniture, opt for unique pieces boasting signature designs and superb craftsmanship. Higher Market Studio transforms tired pieces into deliciously distinctive items which make a statement of recycled and ravishing style. This divine tulip dresser and ivy desk will add a dashing flourish to your abode.