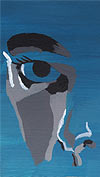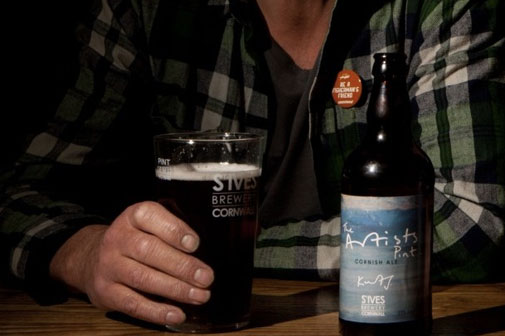 The Artist's Pint
Beer and art may not sound like obvious bedfellows, but St Ives Brewery's latest creative collaboration with Kurt Jackson is giving alcohol a totally new aesthetic and meaning.
Not only have they produced The Artist's Pint - an exclusive, limited edition ale that looks every inch as good as it tastes; but they are being brilliantly benevolent by donating to charity in the process, which - let's be honest - is a welcome departure from Britain's otherwise shame-faced booze culture.
Their 4.5% ABV deep amber ale is rich in hop flavours, tickling the taste buds with every smooth mouthful that tastes all the sweeter while you admire award-winning Kurt's original artwork and consider the ultra worthy cause that you're coolly contributing to just by sinking a beer.
The label was designed using one of Kurt's distinctive contemporary paintings, 'Evening Tide, Cape 2011', which is a stunning seascape of the far west's Cape Cornwall, making each bottle something of a mini masterpiece and definite collector's item.
And there's more. They'll also be raising money for one of Kurt's favourite causes: Greenpeace's 'Be a Fisherman's Friend' project, which works to implement a common fisheries policy aimed at supporting sustainable fishing and ensuring clean, healthy oceans, which - living in Cornwall, we should all support and aspire to achieve (even if it may involve rosy cheeks and an inane grin).
If The Artist's Pint impresses, beer lovers will also swoon over St. Ives Brewery's flagship session ale, 'Boilers Golden Cornish Ale' - a light, golden and easy drinking beer that feels like you're supping from the Cornish sunshine itself.
The Artist's Pint is already being sold on a first come, first served basis, so don't miss out on this tantalising taste of Cornwall that's set to serve as one of this season's top cockle-warmers. Depending on what your definition of one is, of course...
www.goodcornwallguide.co.uk/the-artists-pint