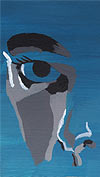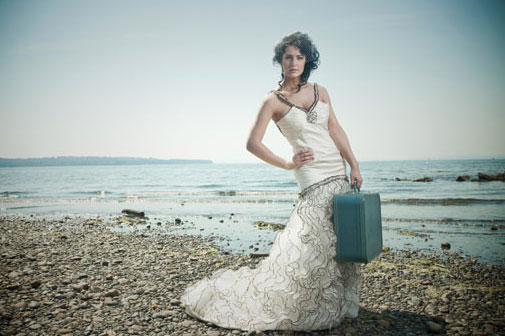 Trips With A Twist
Forget the old adage about oysters: the world is a giant playground. In your post-nuptial state of exhausted elation, you'll no doubt want to kick back to the max. But with such a vast array of alternatives, an injection of adrenaline or soul searching may well give your honeymoon that highly distinctive and truly memorable edge.

Honeymoons can be totally tailor-made, and a few days respite followed by trekking or sports before a little pre-return wind down can satisfy all whims. The idea is to fit the world around you. We've compiled a series of intrepid and innovative ideas to get you started…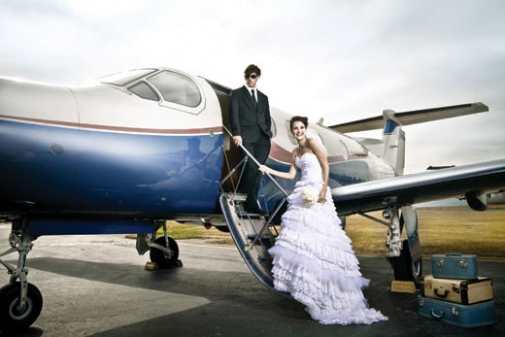 Whether you fancy the Great Wall of China, the Egyptian pyramids, Mayan ruins or Rio de Janeiro Carnival, set yourself a cultural agenda to take in some of the world's most spectacular sights. You can intermix world famous events with historical monuments, natural phenomena and artistic or archaeological sites, flitting according to your own budget and time scales.
Some popular honeymooning ideas include Peru's Inca Trail, the Amazon Rainforest and Southern Pacific Island hopping, but there are no prescriptions beyond your hearts' desires.
If you want to up the ante, consider succumbing to some eco luxury. South and Central America have some excellent spots, especially in the emerging destinations of Ecuador and Panama. Bed down at an eco lodge and sign up to a safari, enlist on a conservation volunteer scheme or even consider a sabbatical working abroad for an extended yet expedient getaway.
Explore the landscape of a country as well as your soul by selecting somewhere renowned for its spiritual dimension. A personal pilgrimage may take many forms and can be achieved in an abundance of places; whether you opt for a yoga-centred Indian excursion or meditative Asian adventure, by combining activity with emotional craving, you'll create a highly sensuous and multi meaningful 'moon.
Consider the sacred Ashrams of India such as the site of the Beatles' Maharishi meeting in Rishikesh, Peru's Sacred Valley of the Incas for some Shamanism or Tibet's Potala Palace (the former home of the Dalai Lama). Follow Israel's Footsteps of Jesus or temporarily migrate to Mecca in Saudi Arabia: the location of Islam's holiest shrine, the Kaaba, which sits in the Masjid al-Haram Mosque (otherwise known as the sacred mosque).
Forgo the warmer climes for something altogether more bracing. Ski or snowboard in Scandinavia, America, Canada or Europe. Alternatively, book on to a reindeer safari in Norway or the Arctic Circle, witness the wonder of the Northern Lights (the Auroras) or schedule a snow fest with snowmobiling, dog sledding, snowshoeing and ice fishing in the Lapland wilderness.
Snuggle in fur blankets at The Ice Hotel in Jukkasjärvi, Sweden, the world's largest and most famed hotel comprising solely of ice and snow. Drink at the Absolut Icebar and savour some tasty seasonal cuisine served on ice plates made from the crystal-like ice of the Torne River.
Get pedal pushing without the pushbike and navigate your way cross-country style. A road trip from Nevada to California is a timeless classic that takes in some of the best of the nation, or follow the west coast's surfing cream along California's Pacific Coast Highway. Other global drive time recommendations include Italy's Amalfi Coast, Hawaii's Maui Island Hana Highway and South Africa's Cape Town to the Cape of Good Hope. Not forgetting the Antipodes, Tasmania's Eastern Highway, Australia's Great Ocean Road (that bypasses the Twelve Apostles) or the Great Tropical Drive are prime tracks.
For some arid amour, take a desert trek in Morocco's Atlas Mountains and stay in a Bedouin camp. Raft your way through the Rockies or secure your bootlaces and climb the base camp of Everest. Set foot on the Sahara Desert from Tunisia's oasis base of Douz, opt for a dive trip to the Red Sea via Mount Sinai or trek the Atacama Desert of Northern Chile.
Other travel tips include 'staycationing' where you explore your native country (the Celtic fringes and Isles of Scilly/Channel Islands are superb recommendations). Couch Surfing is a recessionista's fun and savvy alternative, whereby your route is dictated by free 'vacancies' in strangers' homes.
Whether you yearn for buzz or Zen, the trend for characterised, tailor-made travel has never been so mind-bendingly good.
www.wedmagazine.co.uk